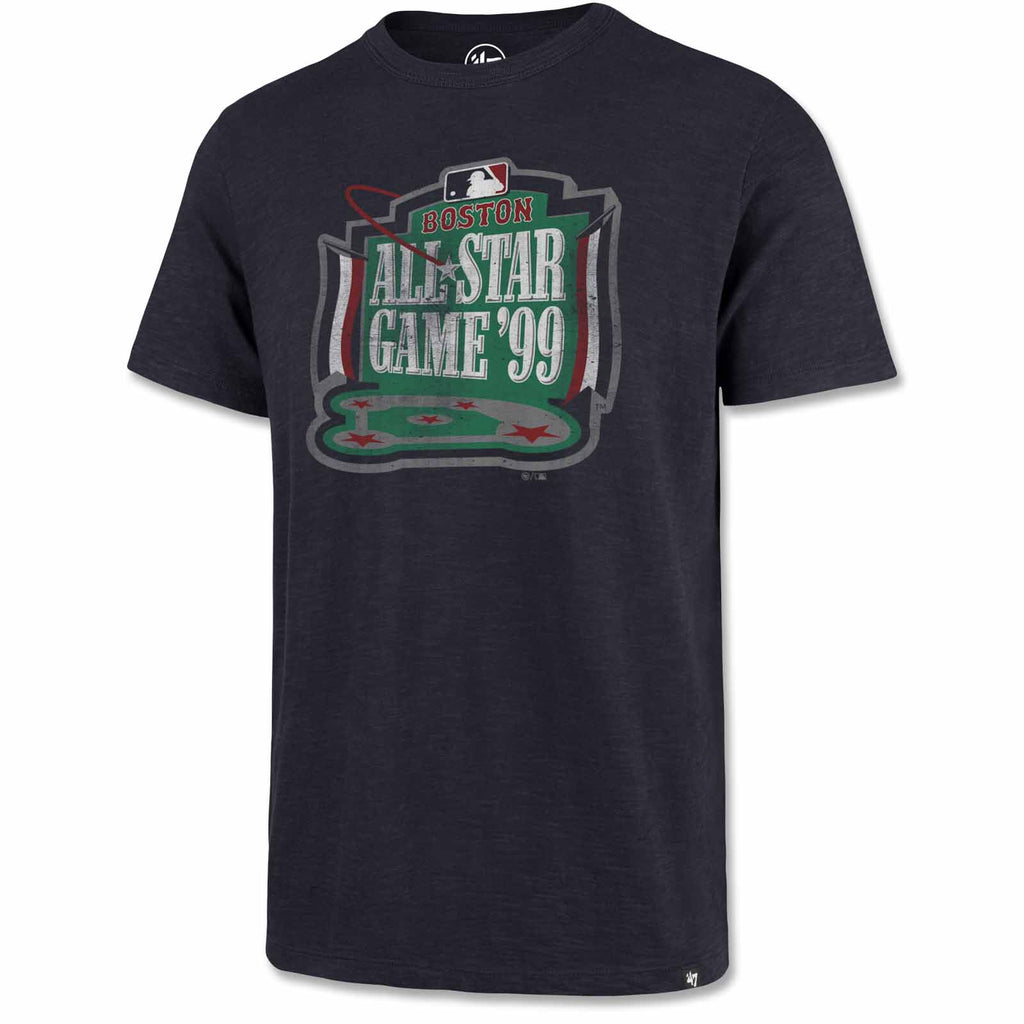 47 1999 All-Star Game Logo Grit Scrum T-Shirt - Navy
Boston Red Sox 47 1999 All-Star Game Logo Grit Scrum T-Shirt - Navy. The Grit '47 scrum tee is made from 100% ring-spun combed cotton with slub yarns for a soft hand feel. Our signature print technique gives the graphic a distressed, vintage look.  99 ASG
Boston Red Sox 47 1999 All-Star Game Logo Grit Scrum T-Shirt - Navy. The Grit '47 scrum tee is made from 100% ring-spun combed cotton with slub yarns for a soft hand feel. Our signature print technique gives the graphic a distressed, vintage look.  99 ASG
Saved my butt!
My son is ASD and had this shirt, it was a favorite, but it got a hole. He was upset but was trying to be ok with it.He would ask if I could fix it. I could not. When I searched and searched and found you, Aw! So happy. It's the shirt AND it is even better than his first!!! Thank you.
Classic tee from a classic moment in Boston Sports!
Comfortable t-shirt that represents one of the best moments in Boston Sports history.