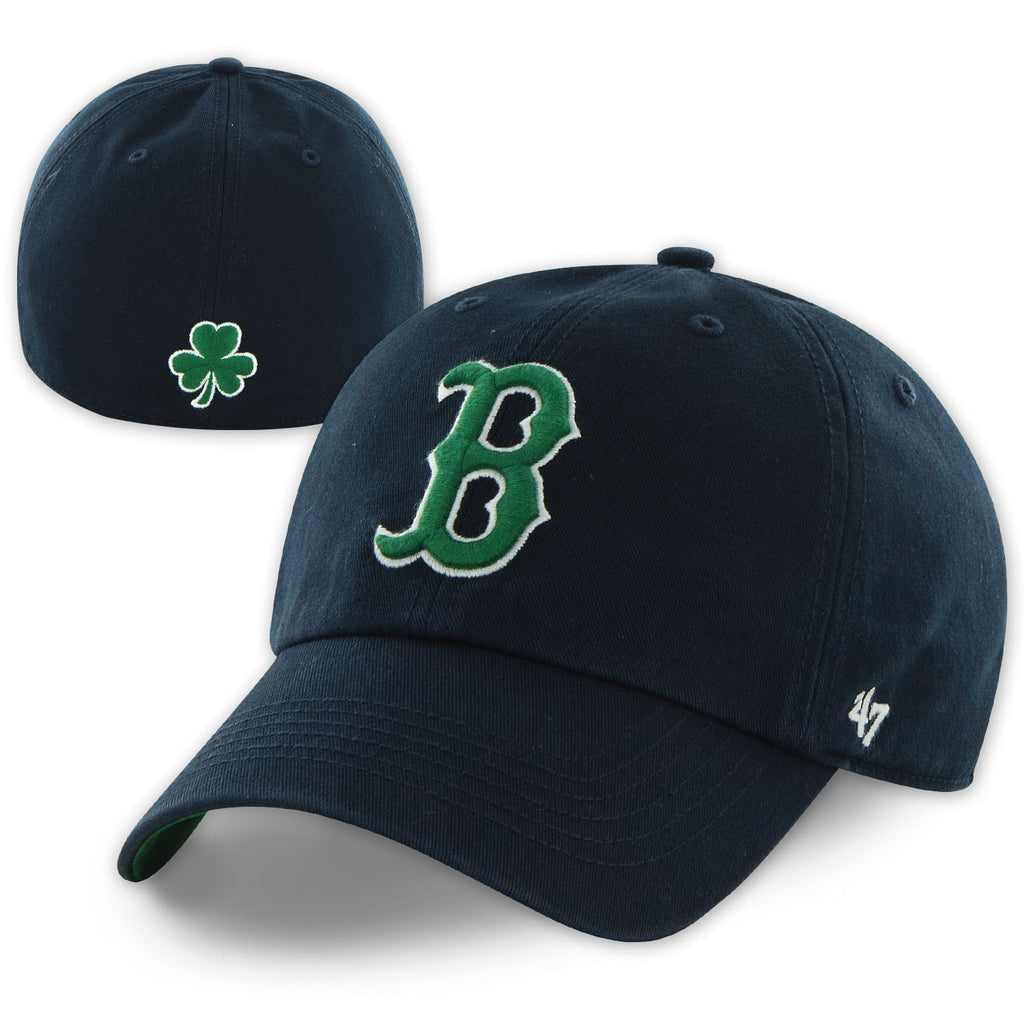 47 Franchise - NAVY - St. Pats
Boston Red Sox 47 Fitted Franchise - Navy - St. Pats. Classic Red Sox Franchise hat with Red Sox B logo on the front in a bright Kelly Green and a shamrock on the back, the perfect hat for St. Patrick's Day and everyday. The '47 FRANCHISE NEW is fitted, relaxed and curved with raised embroidery on the front and flat embroidery on the back. Made from garment washed rPET cotton twill. Fabric is Blend of Cotton and Recycled Polyester, Each cap contains approximately 2 20oz bottles worth of recycled plastic, Cotton Twill Sweatband, Kelly Green under visor
Boston Red Sox 47 Fitted Franchise - Navy - St. Pats. Classic Red Sox Franchise hat with Red Sox B logo on the front in a bright Kelly Green and a shamrock on the back, the perfect hat for St. Patrick's Day and everyday. The '47 FRANCHISE NEW is fitted, relaxed and curved with raised embroidery on the front and flat embroidery on the back. Made from garment washed rPET cotton twill. Fabric is Blend of Cotton and Recycled Polyester, Each cap contains approximately 2 20oz bottles worth of recycled plastic, Cotton Twill Sweatband, Kelly Green under visor
Good Stuff
They shipped exactly what I ordered and it showed up sooner than I expected.
Greet
Really good product and very fast shipping. These are my favorite hats. Glad to find a place that still sells them.
Very happy customer
I am very satisfied with my purchase, and will continue to shop at your site. I would like to know of any new products you might have when they become available. I was very pleased with customer service. The hat I wanted was out of stock, so I emailed about the situation. Later that day I received an email in response. My situation was quickly resolved. Thank you.
Great, quality product(s)!
I must say, this hat is sharp! Plus the customer service at Jersey Street is awesome. It is now my new favorite hat! Thanks again.