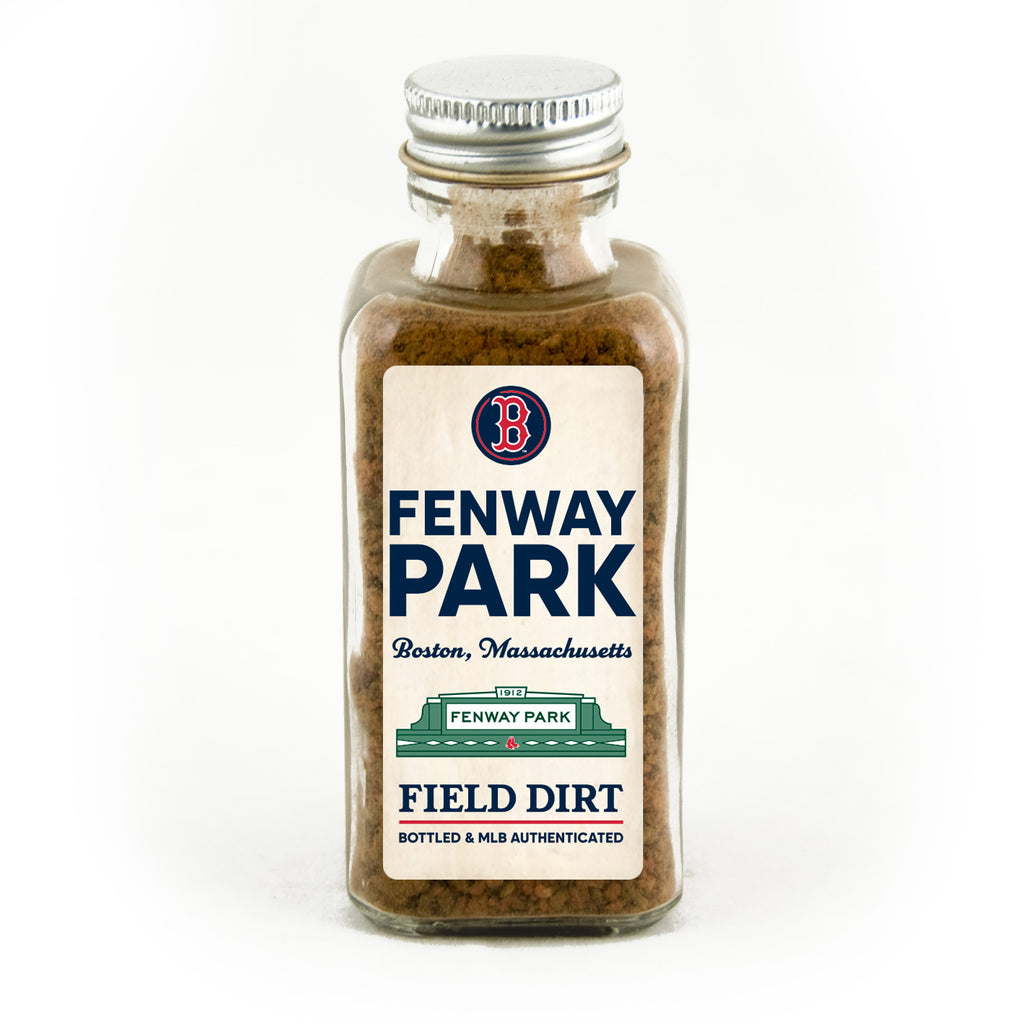 Game Used Dirt Bottle
This incredible Boston Red Sox bottle of authentic dirt from Fenway Park is a great gift for the sports fan in your life. The dirt inside this bottle is MLB Authenticated and comes complete with a MLB Hologram which can be looked up at www.MLB.com/Authentication
This incredible Boston Red Sox bottle of authentic dirt from Fenway Park is a great gift for the sports fan in your life. The dirt inside this bottle is MLB Authenticated and comes complete with a MLB Hologram which can be looked up at www.MLB.com/Authentication
Great piece for your collection!
Awesome piece of history for any Red Sox fan! Officially authenticated by MLB. You can go online and see what game dirt was collected from and where on the field! Super cool!!!
Bought as gift
My 30 year old grandson will be thrilled with this gift!! He's an avid fan and I can't wait to see his face!!
Fenway Park Infield Dirt
The bottle of Fenway Park Infield Dirt is perfect in every way and is displayed in my office next to some of my other Red Sox memorabilia, so all my visitors can view in awe!
I would recommend purchasing this item for any and all Red Sox fans in your life, I plan on picking up a few for gifts.
Great To Own A Piece Of Fenway Park!
Great item. If you can't get to Fenway, bring Fenway to you. Shipped quickly.... Great service!